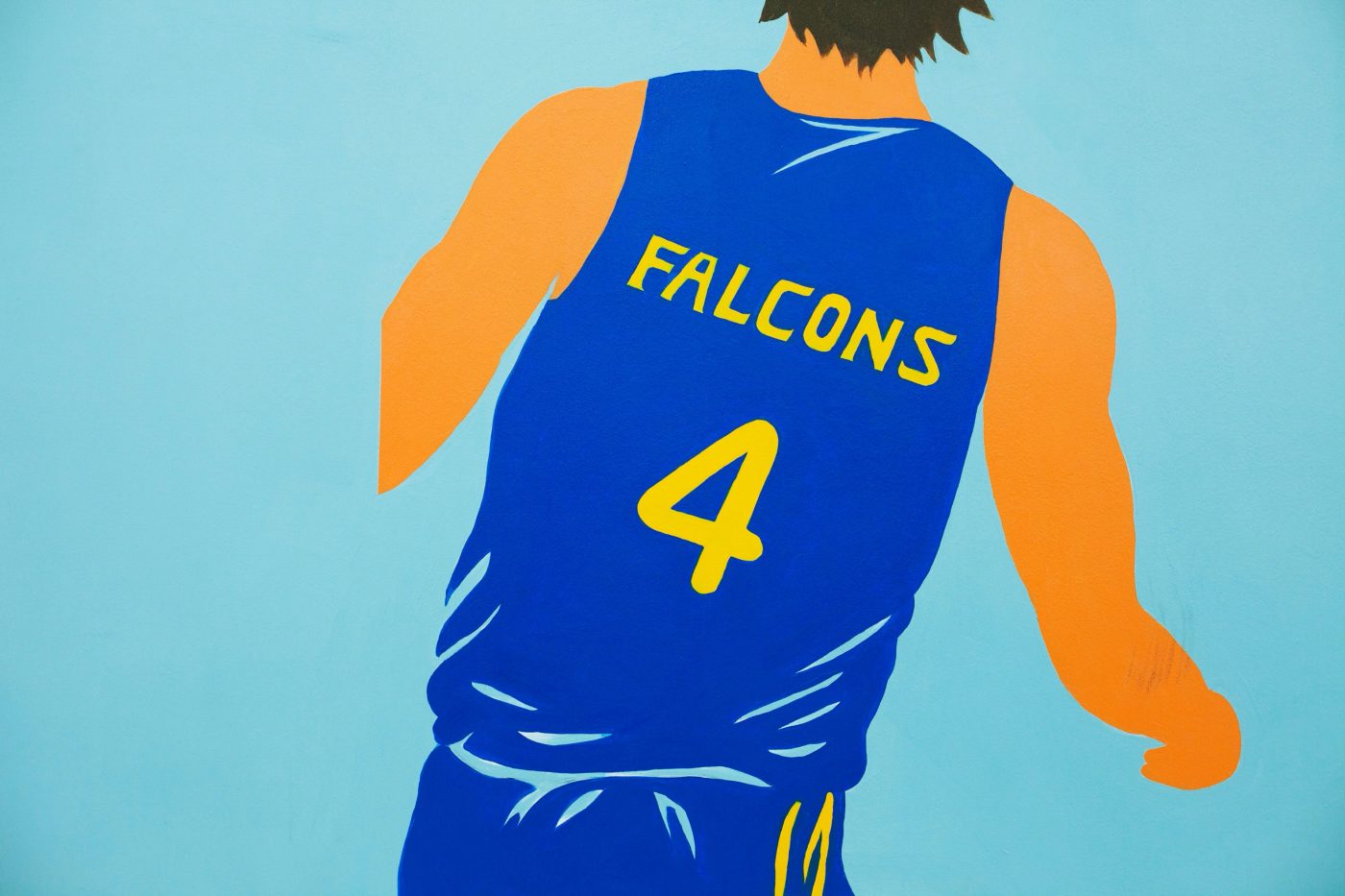 — Art —
ISH Mural
Founded in 1957 in Hamburg, Germany's oldest International School moved to their newly built state of the art edifices (designed by Hamburg architecture firm BIWERMAU ) in 2010 and assigned Nina Venus with the design of their Sports Hall.
The student body and community of International School Hamburg represent 50 nations worldwide. Aiming to reflect the cultural diversity in the large-scale mural, Venus depicted different disciplines practiced in the carious competitive school teams, the ISH Falcons.
Color and form of the concept for the mural were designed to playfully juxtapose the architectural clarity refer to the linear style visual text of comics.